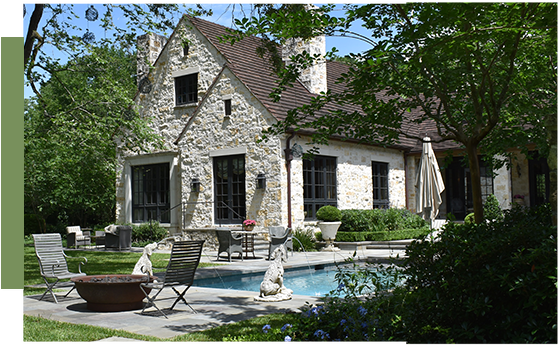 Rich in History & Quality
For more than 45 years, McDugald Steele has been the premier luxury landscape architecture firm in Houston, specializing residential and commercial projects, services for landscape design and construction, and garden management . Our firm was founded in 1975 by Douglas M. McDugald as Douglas McDugald Associates. From there, we quickly evolved into one of the first comprehensive landscape design firms in Houston.
At McDugald Steele, we have deep roots in the Houston communities we serve and many of our clients that have worked with us for decades — often on multiple projects. Our success is built on the combined abilities and uncompromising expertise of our team, comprising only the region's finest landscape architects and experienced, professional contractors.
Since its inception nearly half a century ago, McDugald Steele has delivered superior design, build and garden management services to thousands of high-profile clients throughout the Houston area. Our firm's work is characterized by its enduring appeal to classical architectural, combined with a fresh interpretation of modern garden design principles. Our goal is to create and manage outdoor environments that truly reflect our clients' unique taste and lifestyle. We accomplish this through creative collaboration with clients, landscape architects, outdoor designers, and dozens of technically specialized contractors. Our clients' outdoor environments become a living work of art, and our dedication to careful maintenance demonstrates that these masterpieces are immaculately tended to as such. McDugald Steele will always be committed to quality, craftmanship, rapid-response communication and friendly, white-glove service.
From The Ground Up, We're Committed To Sustainable Landscape Architecture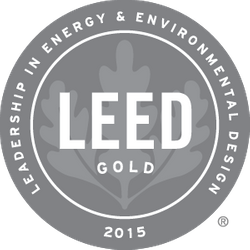 Firmly Rooted & Growing Daily At Our "Green" Certified LEED Gold Building
As a contributing member of the sustainable construction and landscape design community, McDugald Steele values green-friendly practices in all aspects and operations of the company. In an effort to reduce our environmental impact and carbon footprint, our primary office building — once an abandoned furniture showroom — was redesigned and renovated to become a healthy, high-performance workplace. The eco-friendly updates and optimizations, now completed, allows our office to run seamlessly on a system that utilizes 25% less water and equally reduced quantities of overall energy consumption. In addition, our decision to use the existing building significantly reduced the average environmental impact that accompanies all new construction by 30%. McDugald Steele is proud to be a top-tier landscape architecture firm that also operates out of a certified LEED Gold building, whose status was awarded in 2015 by the U.S. Green Building Council (USGBC).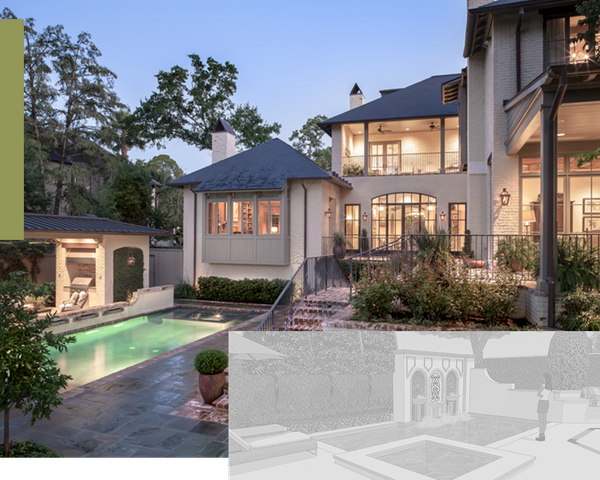 McDugald Steele's Three Core Values of Landscape Architecture:
Raise the Standard- Demonstrate Excellence, Exceed Expectations, Create Superior Results
We, Not Me- Put Others First, Have a Positive Can-Do Attitude, Be Helpful and Encouraging
Do the Right Thing- Do What You Say, Do it for the Right Reason, Be Open and Honest, Prioritize Trustworthiness