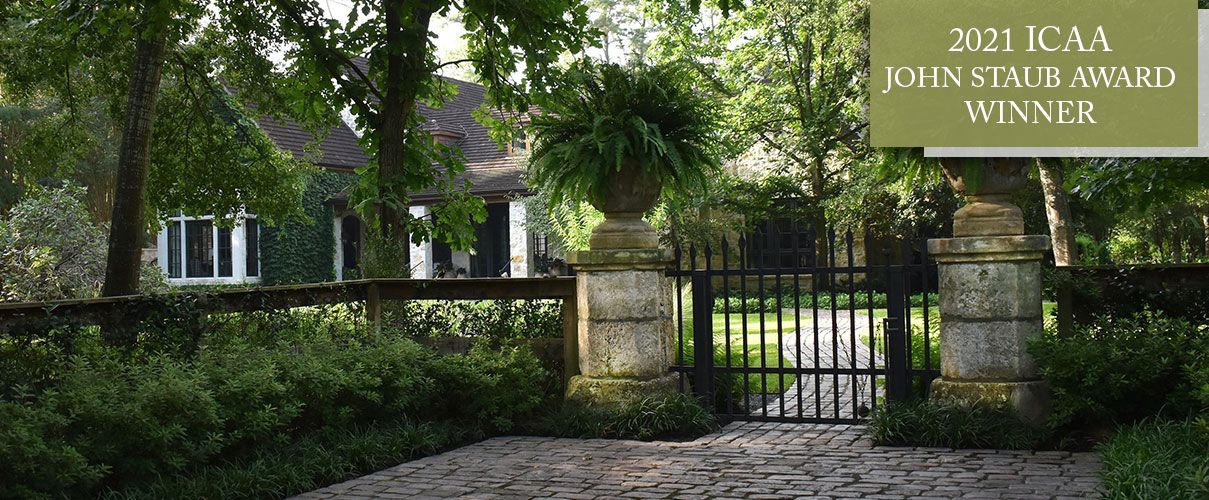 Creating, Constructing, and Managing the Extraordinary 
McDugald Steele is Houston's premier landscape architecture firm specializing in luxury landscape design, outdoor construction, and garden management services. Our success is built through an unparalleled team of licensed landscape architects and certified contractors, working together and dependably to provide a full range of services. Our number-one goal is always to ensure that your landscape is extraordinary and sustainable.
We are proud to announce that we have won the 2021 ICAA John Staub Award in Residential Landscape!
Our Luxury Landscape Services

"My garden is just beautiful! Thank you for all the hard work to make it just lovely wherever I turn my eyes. I wrote "Yard" for the subject of this email and decided that was decidedly not the case. It is truly a "garden" now."
— ALICE

"Reputation intact, expectations surpassed."
— JACKIE

"We have been working with them for over 12 years through three major installations and weekly maintenance. Please do yourself the favor of working with them—guaranteed you will never regret the choice."
— MICHAEL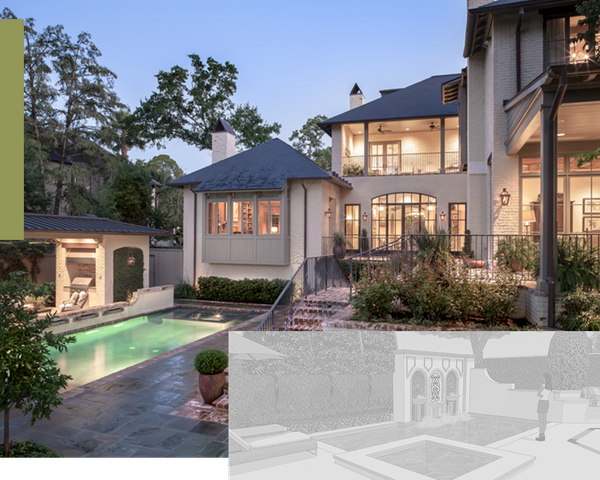 Neighborhoods We Service
All of our services are available in the following neighborhoods + surrounding areas not included:
Bellaire
Carlton Woods
Galleria-Uptown
Hunter's Creek Village
Memorial
Piney Point Village
Rice Village
River Oaks
Sherwood Forest
Southampton
Southside Place
Stablewood
Tanglewood
The Heights
The Woodlands
West University Place
Subscribe to Receive News